Walterdale Brings Back the Donor Voted Show!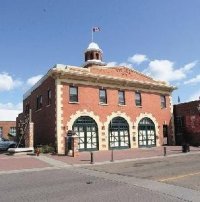 Walterdale Theatre is happy to announce that we will once again engage our members and donors to vote for a show to be in our next season. To do this we are putting out a call to active members of Walterdale Theatre who would be interested in acting in short staged readings of the three pieces for the membership to vote on.
Two or three short rehearsals will be required to stage the readings, and the presentation of the readings will take place one night during the week of Dec 16-20 (date still to be finalised).
Below are the actor requirements for the pieces to be presented. Double casting may be considered for roles in different pieces.
Play 1
Male – late 20's early 30's
Male – mid 30's to 40's
Male – 20's
Play 2
Male – late 30's or older
Male – mid to late 30s
Male – 20's
Male – 20's
female – mid 40's or older
Play 3
Female – mid 30's
Female – mid 50's
Male – mid 50's
Female – mid 50's
Male – mid 20's
Interested parties can forward an artistic resume and availability for rehearsals (mid November to early December – note: rehearsals will not occur on Monday's or Wednesday's), and reading dates (December 16 – 20) to walterdaleadadam@gmail.com by November 3, 2013.
All actors must be members in good standing of the Walterdale Theatre as of October 31st, 2013.